Come Meet the Milsap Cyberfans!
This site is dedicated to the group of people that have met through Ronnie Milsap's Fan Forum. It is a place to share our photos and stories of Ronnie. Our common link is Ronnie, but we have built lasting friendships over the last few months. Wander through the site and enjoy.
Ronnie Milsap – Our Common Link
Ronnie Milsap is a dynamite singer with a personality to match. He has racked up a mind boggling 40 #1 hits over the years, and just released a 2 cd set that has all 40 #1's plus two new singles. He has built his career while maintaining his integrity and principles. He and his wife Joyce celebrated 35 years together last October. Ronnie continues to travel around the country with son Todd as his road manager, giving his many fans a taste of why he is truly one of today's Living Legends.

For a more comprehensive biography, discography, tour schedule, etc. please visit Ronnie's website.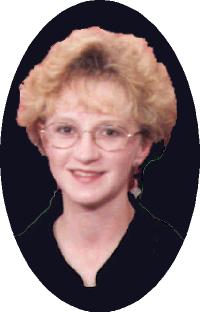 We Have A Winner!
Meet Kathy! She is the winner of the "Name the Chatters" contest Ronnie ran on his website. She is also one of the regular chatters. Ronnie chose her entry of "Milsap Cyberfans" for our new name. She won an autographed picture of Ronnie. Kathy is a long time fan, and Ronnie knows her from her many fan letters over the years as his "No. 1 fan from Texas". CONGRATULATIONS KATHY!

This site is maintained by Jo. If there are problems with this site, or if you have ideas you would like to share - please feel free to send an email. Sign the guestbook at the bottom of this page and tell us you were here!

Email Me
View My Guestbook
Sign My Guestbook