Meet the Chatter's from the Official Forum!
Here you will meet the official Ronnie Milsap Fan Forum Chatters. The only pre-requisite for being included on this page is that you come in and chat with us occasionally. Enjoy meeting all the new friends you have made over the last couple of months, and maybe put a face to a name. A

by a name means they are in chat very frequently. If you haven't joined us yet, please come on in. Official chat nights are Tuesdays and Saturdays from 7 - 9 pm CT. We always have one of the four chat room moderators on duty for regular chat nights to make sure things run smoothly. You will either run into Jerry, Kygirl, Kim or Jo. You never know - Ronnie has been known to stop in and say hello! You can find us by logging in to Ronnie's Site and clicking on the fan forum/chat button, or by clicking on the above link. Hope to see YOU in chat!


Janet is from Virginia. She has listened to Ronnie for many years and has been lucky enough to see him in concert a few times at his theater in Myrtle Beach. You can find Janet almost every Tues. and Sat. in chat. She keeps herself very busy watching her two kids and playing in the local orchestra. You can find Janet with a big smile on her face next to Ronnie on the Fan Photos page.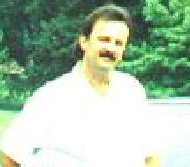 Jerry is from Ohio. He is an avid Ronnie Milsap fan with an extensive album collection. Jerry also has put together a couple of websites. Check out his homepage and link to the others from there.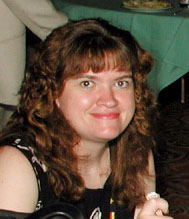 I'm Jo and I live in Florida. I fell in love with Ronnie's music when I was in grade school and it just kept getting better and better as the years went by. I am in the chat room most regular chat nights and quite often in between. My 10 year old also likes Ronnie and if the room isn't too busy I will let her say hello. Her name is JBug. I do graphics work among other things, so like to play around with the computer. Quite often I will log into chat while I am doing other things on the computer. Check out my homepage.


Kathy is a nurse from Texas. She has long billed herself to Ronnie in her many fan letters over the years as his "#1 fan from Texas". He remembers her letters and in October of 2000 she was able to meet him at a Tulsa concert. You can find Kathy and Ronnie on the fan photos page. Between her job and three kids Kathy keeps quite busy, but always makes some time to come into chat and say hello.


Kim lives in Kentucky and is a VERY enthusiastic Ronnie Milsap fan. She attends a show whenever it is anywhere near the area she lives. She also collects all kinds of Milsap memorabilia. She has an extensive album library, and is up on all kinds of Milsap trivia. She has shared tapes she made of various Ronnie Milsap tv appearances with some of the other chatters. She has been putting in some very long hours in her job, but still finds time to stop in for a few minutes and say hello.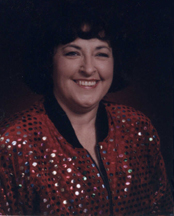 Kygirl, or Sheila, has followed Ronnie Milsap music almost from day one. She is the former Kentucky State Rep. from Ronnie's original fan club. She traveled from concert to concert for a while within the tri-state area. Sheila has met Ronnie on several occasions. She knows first hand what a terrific person Ronnie is. She shares stories of the "old days" once in awhile. She has some terrific stories to tell! You can see Sheila from an earlier concert on the fan photos page. She is between Ronnie and his Grandfather Homer. If you run into Sheila, ask her to share one of her stories....


Maryann is from Washington state. She has been a Ronnie fan for many years. She has been a very regular chat member ever since finding the fan forum a couple of months ago. Ronnie is one of the very few country performers she will listen to. She looks forward to having Ronnie perform in her area. His West Coast visits are few and far between, but the tour schedule on his web site will help to find out if he is anywhere close enough.


Milfan-Linda-is a "new" Ronnie fan. She discovered Ronnie and his music in the 90's and has been an avid fan ever since. She made it to his theater in Myrtle Beach a couple times and collects LP's. She has told me that Ronnie is always playing in her car. Linda works in a bank and is a "hip" and "with it" grandma to three grandkids. She lives in Ohio. You can find Linda in chat very frequently.


Patti is from Arkansas. She is a long term fan. She keeps busy with her two kids and a hectic household. She is a very regular visitor in the chat room also.


SDUDE or Dude as we all call him, is one of the youngest chatters. He is 15 and Kygirl's son. He has been raised on Ronnie Milsap music, attending concerts since before he was born. If you have ever had a chance to talk with Dude, you will know he is a friendly guy who is very knowledgeable in Milsap trivia. He is doing his part to make sure the younger generation knows who Ronnie is.

Other people that stop in to chat with us occasionally are:

Wes, who is a country fan in general - although he lists one of his big favorites as Lorrie Morgan. He is a pleasure to talk with.
Fanuno is from Canada. She stops in occasionally.
Lorettalfan is from California. Her name pretty much covers who her favorite performer is, but she also enjoys Ronnie's music and we enjoy her company.
Dimple keeps us supplied with jokes in the forum and adds her bubbly personality to the chat room as often as she can. She is a big Ronnie fan and got lucky enough to meet Ronnie in the summer of 2000. She gave the poor man writers cramp signing her collection! What a terrific man Ronnie is when it comes to his fans. She was floating on air for a very long time!
And of course there is Webbie, our favorite webmaster! She will occasionally stop in and chat with us. She has a great sense of humor and it is always fun to have her in the room.

These are a few of the people that stop into chat. Several others pop in and out. If you are a "popper" and want to be included on this site, please email me and let me know. I would be happy to include you.